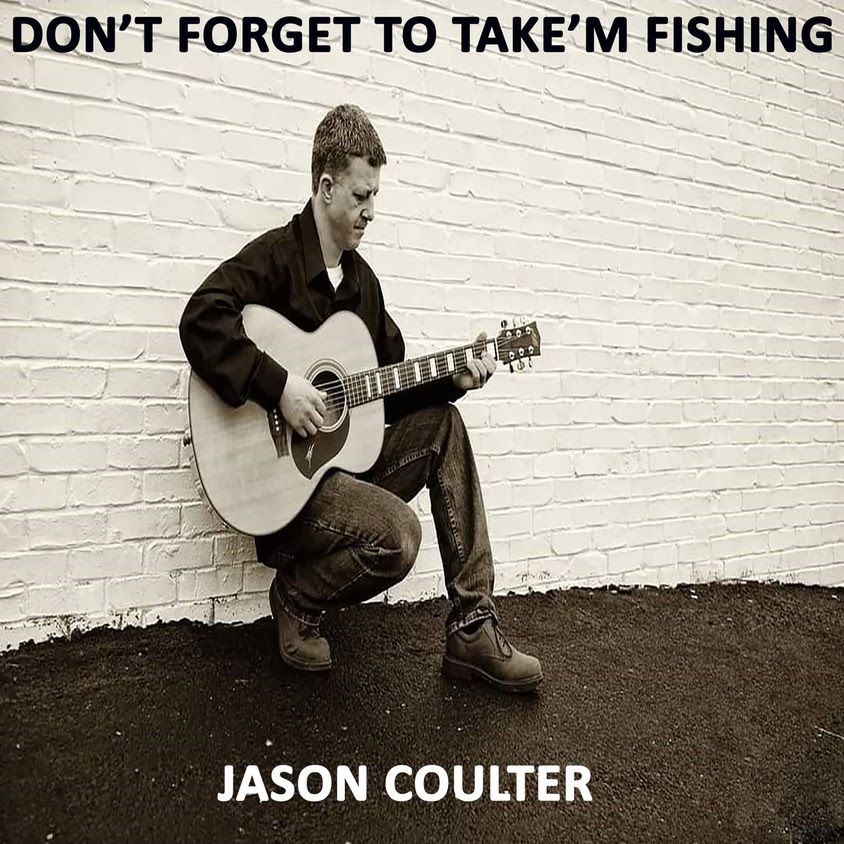 Don't Forget To Take'm Fishing
Written By: Jason Coulter & Marty Denton
NASHVILLE, Tenn. – Indie, singer/songwriter and recording artist Jason Coulter makes his country radio debut with the original tune "Don't Forget To Take'm Fishing."* Co-written alongside Marty Denton, and produced by Coulter, the track serves as the artist's first introduction to the country format and is available now.

From the onset, "Don't Forget To Take'm Fishing" is an upbeat, modern country tune that strikes the listener with a driving electric guitar and spotlights Coulter's twangy vocals. The high energy music production, alongside reminiscent lyrics highlight parent/child adventures and the value of encouraging our children to be adventurous–to participate in games, hobbies or sports as part of the growth process and to learn life skills. Metaphorical to represent life seasons, "Fishing" requires only the skill to enjoy and reflect, and recall memories made.
"…BUT DON'T FORGET, AH TO TAKE'EM FISHING
CAUSE WHEN THEIR GAMES ARE OVER AND DONE
AND THEY CAN'T DO ALL THE THINGS THAT THEY DID WHEN THEY WERE YOUNG
SOMEDAY THEY'LL THANK YOU, AH FOR ALL THE GOOD TIMES THEY HAD,
YES SIR WHEN YOU TOOK'EM FISHING" 
"When the weather breaks, rods and reels are gathered, and folks head to the rivers, lakes and oceans to board their boats, to float, cruise or sail," said Coulter. "Fishing is a family outing that offers moments of peace and memories to treasure."

The idea spawned from a conversation between co-writer, Marty Denton and their recollection of childhood chapters:

"I'm sure glad our parents taught us to fish," Denton recalls of the conversation.  "When we are too old to do all those things that we did when we were young, we'll always be thankful for the good times we had when they took us fishing!"
...........................Jason Coulter Music Newsletter...............................